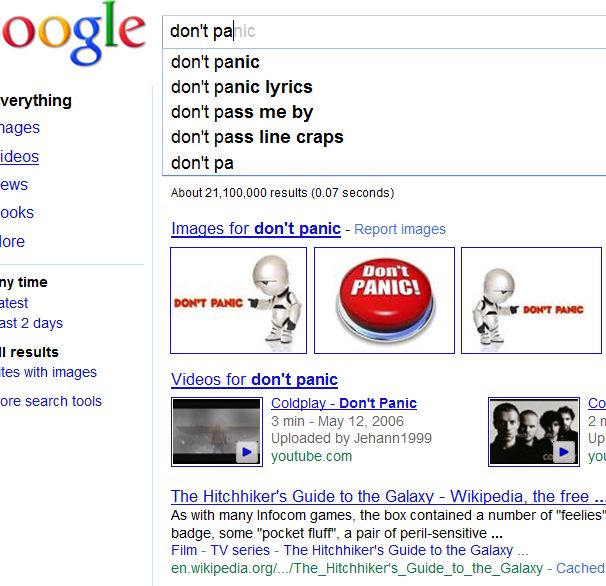 I'd say neither. He's just doing his job. He made a guest post announcement Wednesday, the source of which – Google Instant Search – has created quite a panic among SEO professionals and noobs alike. I even got an email from my boss checking to be sure I was up on the news. I just wanted to post a few thoughts…
Is Google Instant Search changing the search world and SEO as we know it? Yes.
Should it have surprised anyone that a change Google made impacted the SEO industry? No.
That's been the name of the game the whole time: SEO's get a grip on how to manipulate the SERPs – then Google changes their algorithm. So the SEO masters change their strategies, test new theories, and eventually begin to conquer the new algorithm – Google changes it again.
The same thing happened and is happening with Local SEO. It's what makes SEO as an industry fun and exciting – the fact that you can't get a degree in Search Engine Optimization from your local university because it changes faster than a professor could change curriculum.
Instant Search, in my opinion will just be a mighty leveler – bringing more impressions and search traffic to sites that rank for long tail keywords and search phrases. The playing field just got a whole lot wider – meaning one bully with a lot of money can't blockade 80% of the clicks for a term, finally.
So is Doantam Phan of the notorious Google Instant Search Team a foe? I'd say no. Is he a friend? That has yet to be seen. Do we need to panic? Only if you're not good at adapting to change – in which case, you probably shouldn't be in the SEO industry.