Cliche's.
It's funny how much most people hate them and avoid their use, and yet they seem to be grounded on apparent truth. For example:
There's no such thing as bad PR.
If you take a look at results for a Google Maps search I did recently for New York Movers, stop at the 4th listing down – for FlatRate Movers – you'll notice they have an average rating of 4 out of 5 stars. Not too shabby.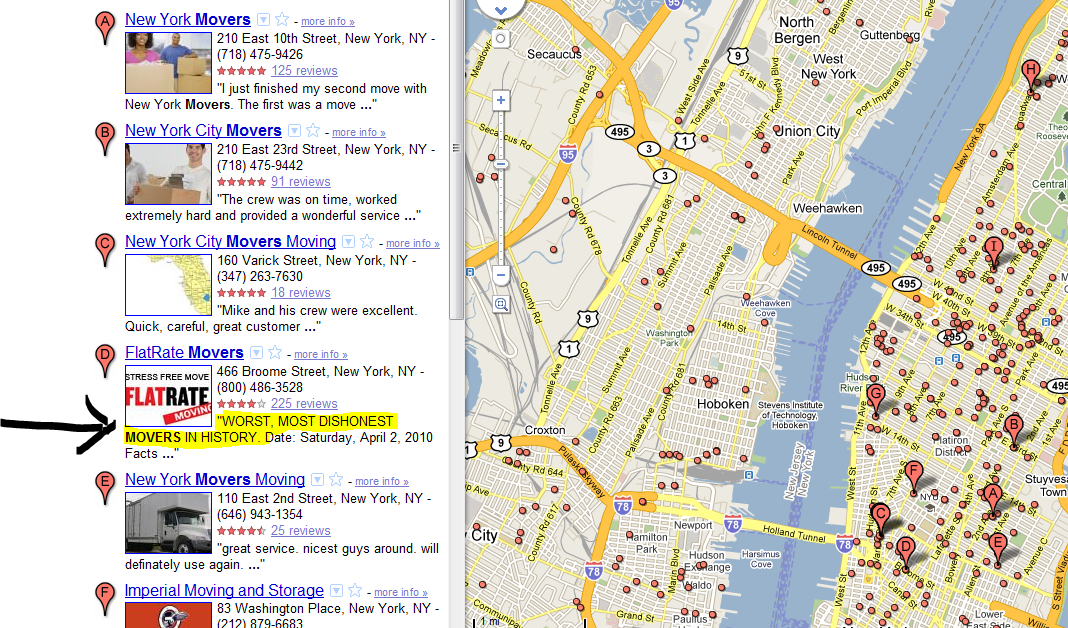 But as you look closer you'll notice:
WORST, MOST DISHONEST MOVERS IN HISTORY.
with the term MOVERS bolded because it's relevant to the search.
Google doesn't care what that reviewer is saying about FlatRate, even if it's true. All the Goog cares about is that FlatRate is being talked about somewhere by someone.
So it's true, there's no such thing as bad PR, if you're trying to rank well with Google. But that's only step one. Step two is to run your business with integrity, humility, and care for the customer above the dollar.
Even if Google tries to tell me FlatRate is the 4th best mover in New York, I'm not clicking through to their site to give them my business, because I am not a robot. I can interpret what looks to be a ridiculously bad choice in movers.